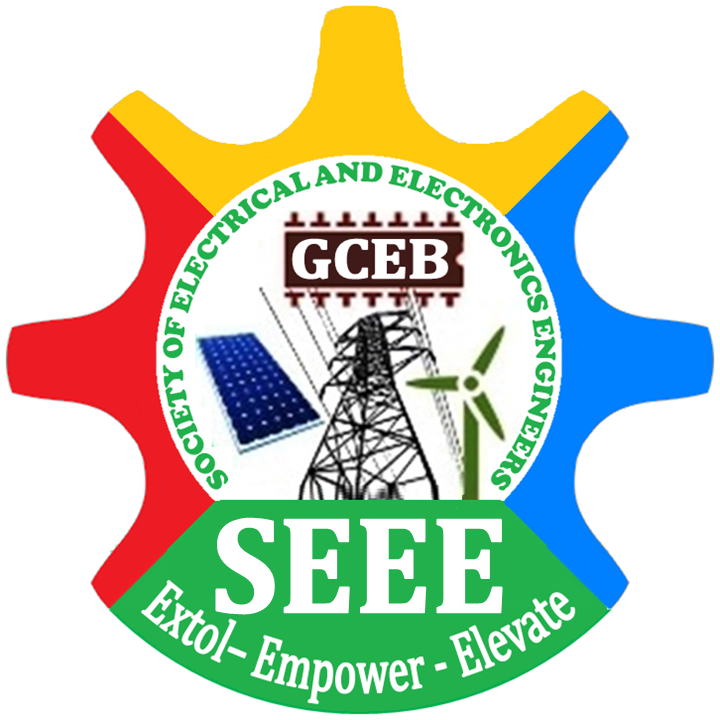 ABOUT EEE:
Department of Electrical and Electronics Engineering is empowering the indolent gizmos onto spirited lines. The department offers sound theoretical as well as practical training with the state of art equipments. The department envisages in equipping the students with advanced technology to cater to the requirements of industries and research establishments.
To improve the efficiency of the students the department provides well equipped laboratories with latest version of software. The Department also supplements with high speed Internet facilities of 2 Mbps. The department serves as a cradle of eminent software engineers of the world. The Experienced members of staff of the department act as base in which talent of the student is built.
SEEE Association Blog: http://seee.gen.gs
VISION:
To be a centre of new ideas and innovations by providing quality education in the field of Electrical and Electronics Engineering.
MISSION:
To provide an environment in which new ideas and research thrive and from which the leaders and innovators of tomorrow emerge.
PROGRAMME EDUCATIONAL OBJECTIVES:
Apply a broad, fundamental based knowledge and up-to-date skills required in performing analysis and synthesis in Electrical and Electronics Engineering

Design works pertaining to Electrical and Electronics Engineering using basics of circuits, incorporating the use of design standards, realistic constraints and consideration of the economic, environmental and social impact of the design.

Use modern computer software tools to analyse and solve Electrical and Electronics Engineering problems and explain and defend their solutions and communicate effectively using graphic, verbal and written techniques to all audiences, and pursue lifelong learning and research.
PROGRAMME OUTCOMES
POs describe what students are expected to know or be able to do by the time of graduation from the program
An ability to apply knowledge of mathematics, science, and engineering,

An ability to design and conduct experiments, as well as to analyze and interpret data, 

An ability to design a system, component, or process to meet desired needs within realistic constraints such as economic, environmental, social, political, ethical, health and safety, manufacturability, and sustainability

An ability to function on multidisciplinary teams,

An ability to identify, formulate, and solve engineering problems,

An understanding of professional and ethical responsibility,

An ability to communicate effectively,

The broad education necessary to understand the impact of engineering solution in a global, economic, environmental, and societal context,

A recognition of the need for, and an ability to engage in life-long learning,

A knowledge of contemporary issues, and

An ability to use the techniques, skills, and modern engineering tools necessary for engineering practice,

With basic understanding of electrical and electronics principles students can become a member and then a team leader to manage innovative projects.
​PROGRAM SPECIFIC OUTCOMES (PSO's):
Apply the fundamentals of mathematics, science and engineering knowledge to identify, formulate, design and investigate complex engineering problems of electric circuits, analog and digital electronic circuits, electrical machines and power systems.

Apply appropriate techniques and modern Engineering hardware and software tools in power systems to engage in life- long learning and to successfully adapt in multi-disciplinary environments.

Ability to understand the recent technological developments in Electrical & Electronics Engineering and develop products to cater the societal & Industrial needs
E LEARNING RESOURCES: